Agricultural Land for sale in Aradeo
For this property you can contact:
Gruppo Bodini
Call now!
Show number
€ 8.000
Code: CBI092-1763-43856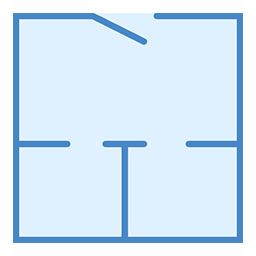 2.070 sq.m.
Description
Coldwell Banker offers for Sale, exclusively, an Agricultural Land in Aradeo in via La Corte della contrada Spina. The land measures about 2,070 square meters, consisting of an olive grove of 25 centuries-old trees and an orchard that consists of fig trees, prickly pear and medlar trees and an almond tree.
There is a very small ruined rural building.
The land is suitable for cultivating the vegetable garden, enjoying the quiet of the countryside, while remaining only 3 km from the town.
There is a tank with a capacity of 50 quintals for the collection of rainwater. In past years the water was raised with a simple internal combustion engine to irrigate the fields.
The blue of the sky, the centuries-old olive trees, the red earth, the scents and colors of the Mediterranean scrub, frame this enchanted place that offers moments of peace and serenity.
Excellent location that allows you to easily reach the Ionian sea that we find already 10 km away.

Coldwell Banker bietet exklusiv ein landwirtschaftliches Grundstück in Aradeo in der Via La Corte della Contrada Spina zum Verkauf an. Das Land misst etwa 2.070 Quadratmeter und besteht aus einem Olivenhain mit 25 jahrhundertealten Bäumen und einem Obstgarten, der aus Feigenbäumen, Kaktusfeigen- und Mispelbäumen und einem Mandelbaum besteht.
Es gibt ein sehr kleines zerstörtes ländliches Gebäude.
Das Land ist geeignet, um den Gemüsegarten anzubauen und die Ruhe der Landschaft zu genießen, während es nur 3 km von der Stadt entfernt ist.
Es gibt einen Tank mit einem Fassungsvermögen von 50 Zentnern zum Sammeln von Regenwasser. In den vergangenen Jahren wurde das Wasser mit einem einfachen Verbrennungsmotor zur Bewässerung der Felder angehoben.
Das Blau des Himmels, die jahrhundertealten Olivenbäume, die rote Erde, die Düfte und Farben der mediterranen Macchia umrahmen diesen verzauberten Ort, der Momente der Ruhe und Gelassenheit bietet.
Ausgezeichnete Lage, die es Ihnen ermöglicht, das Ionische Meer, das wir bereits 10 km entfernt finden, leicht zu erreichen.
Request
Appointment
Request
Information
The information on this page is provided for general information purposes only and does not constitute a contractual element.
Last update: 19/05/2023